QAA is working rapidly to support the sector through the COVID-19 (Coronavirus) outbreak. We are engaging closely with our members as well as the wider higher education community including student bodies, regulators and funders across the UK.
We are here to work collaboratively and to support you as you make necessary changes to learning, teaching and assessment. Over the coming weeks we will continue that support in a variety of ways including:
providing guidance on mitigating the impact on assessment, progression and graduation in coming academic years
developing supporting materials on priority topics
delivering regular webinars to support the sector in sharing practice
hosting the QAA Quality Discussion Forum where colleagues can debate and discuss challenges as well as sharing what has worked.

We have published support and information for Access to HE students, providers and receiving institutions.
QAA discussion forums
QUALITY DISCUSSION FORUM
This Forum has been specifically designed to facilitate discussion and create supportive communities of practitioners. It is a place to share thoughts, ideas, experiences and practice about the current challenges being faced across the HE sector.
STUDENT QUALITY FORUM
The QAA Student Quality Forum is a space for student representatives and the staff that support them to share ideas, ask questions and stay up to date with key updates from QAA related to student engagement.
Guidance for 2020-2021
Following on from our Initial Guidance, Thematic Guidance and Supporting Resources (available below), which were produced to support the sector in dealing with the considerable changes it has faced during the COVID-19 lockdown, we are beginning to look to the future. Our latest set of publications is intended to offer guidance to the sector to support them in planning for 2020-21 and beyond. Our
publication timetable
details what's coming up.
Mitigating risk in approaches to quality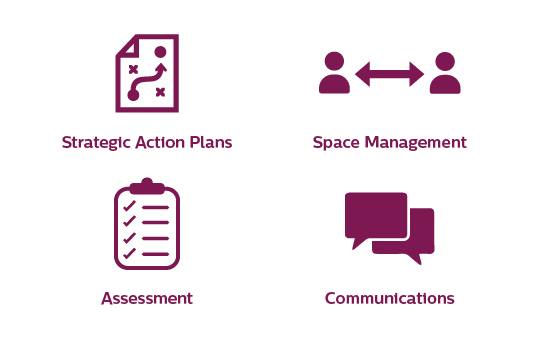 We have published a set of case studies exploring how providers have approached planning for the next academic year, and the processes needed to mitigate the impact of COVID-19 on students, staff and the wider community. They cover four areas: strategic action planning, space management, assessment and communications.
The 10 case studies are available exclusively for QAA Members on our Membership Resources site.