Who is this service for?
Our Targeted Quality and Standards Service is intended for providers in England wanting to commission an external assessment in relation to a specific quality and standards issue, as well as those wishing to enhance their existing approaches through a targeted review.
This service offers expert QAA analysis and advice to support the enhancement of quality and standards arrangements. It is designed to be flexible and agile, and is tailored to the needs of each individual provider. For example, it can look at a single programme or subject area, or more broadly across a range. We ensure that we select the most appropriate reference points and benchmarks for the areas of focus.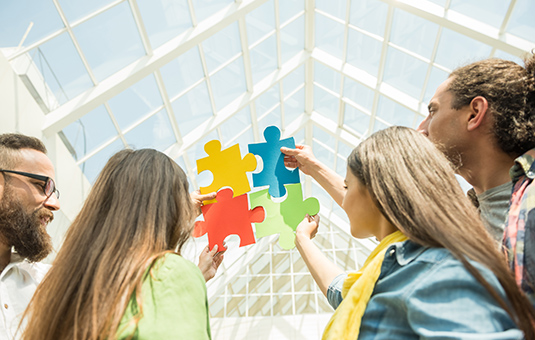 The first stage is a Diagnostic Analysis, where our quality experts undertake a scoping exercise and analyse areas of concern. This is followed by Development Plan Support, to develop and implement an effective action plan, and Post-Implementation Support to review progress against that plan and make any further adjustments. The flexible nature of the service means that we will work with you to determine which modules you would most benefit from.
Benefits include:
Access to QAA experts with extensive experience of all types of assessments under the Regulatory Framework in England, as well as key sector reference points.
A tailored approach to suit the provider's specific needs.
Detailed, robust, and skilled analysis of areas of focus.
Comprehensive written reports, with clear recommendations and next steps.
Our modular approach
This service consists of up to three modules. Within each module, providers can expect to receive:
Diagnostic Analysis
A focused initial scoping discussion with a QAA expert to understand and identify individual requirements.
A thorough diagnostic analysis of key areas of concern, risk and potential improvement.
A detailed report with recommendations and next steps.
Development Plan Support
Support to design and implement a Development Plan in response to issues identified in the Diagnostic Analysis, including specialist advice and guidance on specific reference points.
Post-Implementation Review
A review of progress against the Development Plan, identifying completed areas, levels of success, and where work is still outstanding.
Option to further develop the Plan, if required.
Contact us
To find out more about what's included, and to register your interest, contact our dedicated QAA Team who will be happy to help.