This page details examples of practice and approaches that have been taken by institutions in Canada in response to the COVID-19 pandemic, in areas such as learning and teaching, assessment and feedback, and student support.
Emergency Funding
COVID-19 Financial Assistance
An emergency fund, the Emily Cares Student Emergency Find, has been created by the University to provide students in urgent financial need with a non-repayable bursary of $200CDN. These funds are intended to help contribute to essential living costs and act as a modest buffer while students seek additional sources of support. The University's webpage also signposts to relevant provincial and federal government financial assistance programmes.
Support for Remote Learning; Assessment and Grading; Mental Health and Wellbeing
Information for Current Students
Emily Carr University has decided not to impose a singular approach to the delivery of teaching, because of the diversity in styles of curriculum delivery. The University asked teaching staff to determine the way in which they can complete delivering the planned curriculum in a way that maintains its integrity and ensures that students are able to achieve the planned learning outcomes. Alternative modes of delivery might include e-mailing students course content, posting slides or lecture notes online, streaming or uploading video content, and hosting discussions or critiques using the institution's virtual learning environment. Teaching staff have been empowered to change the weighting of projects and assignments, modify projects that require technical assistance, and add new assessment components. Students who receive a final grade of D or higher will have the option to choose to have a 'Pass' grade recorded on their academic transcript, rather than their assigned letter grade. A 'Pass' will still earn students the course credit but will not count toward their GPA. Students will have ten days following the receipt of their letter grade to opt for a 'Pass'. The University is also now offering its counselling services online for students. The webpage also signposts to relevant provincial mental health services, online services for victims of family or sexual violence, and online mental health supports for indigenous peoples.
Support for Remote Teaching
Teaching and Learning Centre
The University's Teaching and Learning Centre has developed a webpage, which hosts a variety of online resources to support online learning. In addition to guides on strategies for online learning, tips on taking an asynchronous approach to online teaching and instructions on the use of digital tools to support teaching, the Teaching and Learning Centre offers weekly seminars focused on supporting learning and teaching during the current COVID-19 pandemic. The Centre also offers a mentorship programme for staff to learn more about aspects of online delivery from experienced colleagues.
Ontario's Ministry of Colleges and Universities
The Canadian HE sector is regulated on a provincial, rather than federal basis. University's receive degree awarding powers through provincial government regulations - the receipt of these powers (also referred to as receiving 'government recognition') results from the conclusion of a quality assurance process. As Universities Canada is not an accrediting body, but a membership body, it has remained silent about the need to secure quality and standards during the pivot to online teaching. The approach to securing standards may be different across each province, but little has been publicly stated about Ontario's, which holds Canada's largest number of universities and colleges, approach to securing quality and standards. A news item from Ontario's Ministry of Colleges and Universities notes that they will work with each institution to ensure that development of a robust institutional strategy to supporting students during this crisis.
Support for Remote Teaching
Keep Teaching
With the move of Canadian universities from in-person teaching to online delivery, the Society for Teaching and Learning in Higher Education (STLHE) has developed a curated list of resources on alternative approaches to support online delivery in the midst of this crisis. STLHE also offers a weekly webinar on emerging topics via Zoom.
Assessment and Grading; Support for Remote Learning
Emergency Funding
Mental Health and Wellbeing
Placements/Work-Based Learning
Support for Remote Teaching
Support for Research
Student Support
Academic Integrity
Academic integrity for students
The University of Calgary produced a statement on academic integrity, and also developed a webinar on academic integrity in online courses as a result of COVID-19.
Assessment and Grading
Academic integrity for students
The University implemented a change to final grades on March 22, giving students the option of their usual letter grades or CR/F. This has led to an increased amount of requests for deferral of final assessments and anticipated increases in requests for re-appraisals of term work and student appeals.
Mental Health and Wellbeing
Teaching continuity
The University was the first university in Canada to develop and implement a Campus Mental Health strategy. Other universities have subsequently followed suit. Its institutional commitment to mental health and well-being guides many of its policy and day-to-day decisions, including its response to COVID-19.
Support for Remote Learning
Support for Remote Teaching
Teaching continuity
The University has developed an online resource to support staff in preparing for course disruption and transition of their courses to being taught remotely. The webpage includes a curated list of online resources, a checklist for teaching remotely, guides to adapting courses, and information for Graduate Teaching Assistants.
Educational leaders in residence
In 2019 the University created an innovative suite of roles called Educational Leaders in Residence (ELRs). The University was the first in Canada to create these roles, with others now starting to follow suit.
Student Support; Support for Remote Learning
Dr Sarah Eaton in an email to QAA noted that every change they make in response to the crisis in an effort to be student-focused and compassionate has also had unanticipated consequences. Changes have a ripple effect.
Academic Integrity
Academic integrity and remote teaching
The University of Saskatchewan has developed samples and templates of academic integrity statements that can be used to support the continued integrity of its institutional assessment processes.
Assessment and Grading
Faculty of Arts and Science: COVID-19 - Student FAQs
All courses (S or Y) completed in Winter 2020 term with a final status of Credit (CR) can be used to satisfy programme requirements. This provision will hold for these courses until students complete their studies. The Winter 2020 deadline to drop an S or Y course has been extended to 12 May 2020 to allow students to see their final mark before making a decision about cancelling their course. Students who have already select CR/NCR for an S or Y course will be able to remove that designation once the University has updated the necessary technical systems.
Support for Remote Learning
Academic Integrity
Assessment and Grading
Placements/Work-Based Learning
Support for Remote Learning
Support for Remote Teaching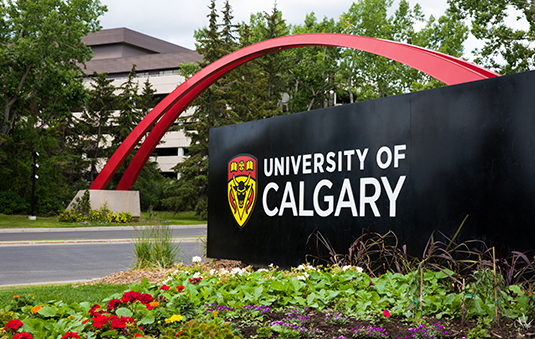 Assistant Professor and Educational Leader in Residence
University of Calgary, Canada
28/04/2020