Key transition points for students include entering higher education, moving between years or levels of study and progressing into employment. These are exciting times, but they can also be challenging for students and those who support them.
Our Supporting Successful Student Transitions project offers positive approaches and practical solutions to help support the transition to, and through higher education.
On our Membership Resources site, you will find a variety of toolkits, short papers and case studies, designed to help staff and students to address a number of key areas of concern, including:
Access Member resources
Members can access materials relating to this area of work on our Membership Resources Site.
knowledge gaps and student confidence
mindset and expectations
community building and learner identities
perceptions of value across the learner journey.
These resources will be of particular use to staff in student-facing roles, including subject tutors, module and course leaders, and support services staff. In addition to workshop plans, activities and guidance for staff, a variety of the resources are designed to be used by students themselves.
You can also explore a selection of publicly available resources designed to support student transitions below.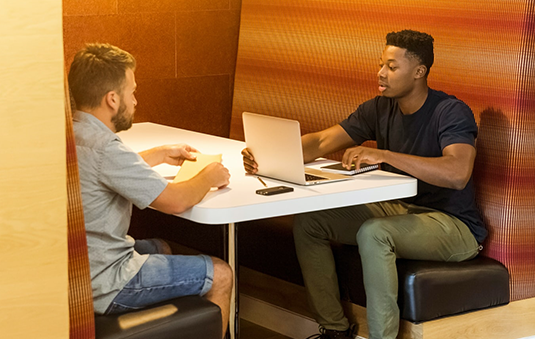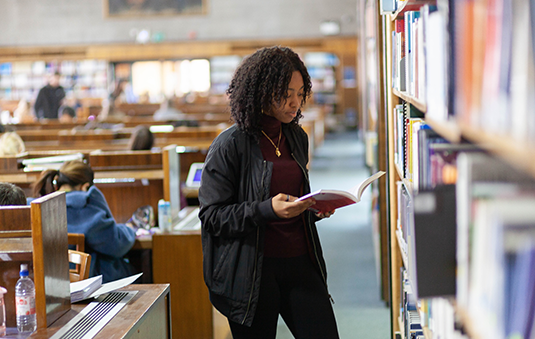 Resources from across QAA
As well as the many resources published on our Membership Resources site, we also have a public collection of transitions-related blogs, resources and activities from across QAA.
Unpacking the hidden curriculum
We have published guidance for staff, which includes prompt questions and top tips to get started with identifying the hidden curriculum that needs to be unpacked for their students. An editable guide template is also publicly available. The guide accompanies the Hidden Curriculum Guide for Students which was produced for QAA Members to provide students with an explanation of terminology that is commonly used across the higher education sector.
Listen to our podcast
In this podcast, we discuss what the hidden curriculum is and why this matters, before turning our attention to the Student Guide to the Hidden Curriculum and reflecting on how this resource supports students. We then introduce the new Guide for Educators resource, explaining how staff can get started with unpacking the hidden curriculum in their subject area or across the wider institution, and how the Guide interacts with the original student resource.

Leon Annett - Cardiff and Vale College | Jane Nickisson - Salford City College
Madeleine Pownall, Dr Richard Harris and Dr Pam Birtill - University of Leeds
Heather Monsey - University of East Anglia
Dr Graeme Smilie - University of the Highlands and Islands
Dr Alison Eales - QAA Scotland
Dr Harriet Jones - University of East Anglia
Professor Jon Scott - Higher Education Consultant and Emeritus Professor of Bioscience Education
Dr Alison Eales - QAA Scotland
This collection of Enhancement Themes resources draws together examples of practice and other resources that you may find useful in supporting students during the coming year.
With debate on apprenticeships and skills high on the agenda in higher education, the Focus On: Graduate Skills project (2018-19) continues to provide useful insights for providers. Resources including reports which highlight the key findings from the commissioned work and events held during this Focus On activity are available on the QAA Scotland website.