IQAP is a five-day training course that provides excellent opportunities to learn about current issues in higher education quality assurance and build relationships with quality assurance professionals from around the world.
IQAP is specially designed for professionals from outside the UK with at least five years' management experience in higher education quality assurance. So far, IQAP has welcomed over 120 delegates from more than 40 countries across Africa, Asia, the Caribbean, Europe, the Middle East, and Oceania/Australasia.
What can you expect?
In small groups, you will take part in engaging workshops with highly experienced quality assurance leaders in order to:
learn about current issues in higher education quality assurance
develop existing and new skills and identify areas for further development
reflect on roles and practices within a wider context
learn from other colleagues from around the world working in similar roles.

Find out more
To find out more about what to expect, watch this short film from one of our previous IQAPs.
PHOTOS
You might also like to have a look at photos from some of our previous training programmes.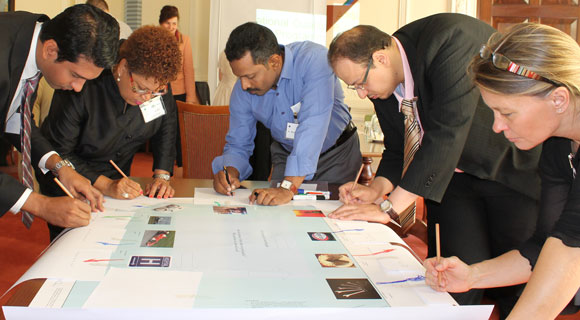 Contact us
If you have any other questions or need further information about IQAP, please complete our enquiry form.