QAA Scotland has devolved responsibility for the work of QAA in Scotland.
Our work is enhancement-led, in line with the Quality Enhancement Framework (QEF). The QEF supports higher education institutions in managing the quality of the student learning experience and provides public confidence in academic standards.
We work closely with higher education providers, funding bodies and students' organisations. Our partners include the Scottish Government, Scottish Funding Council, Universities Scotland, NUS Scotland, student partnerships in quality Scotland (sparqs), and Advance HE.
Engaging with students is integral to what we do. Every institutional review team includes a student member and we include student representatives in all our working groups and committees.
We aim to ensure that our work recognises international perspectives and contributions. This includes developments in the Bologna Process and across the European higher education area.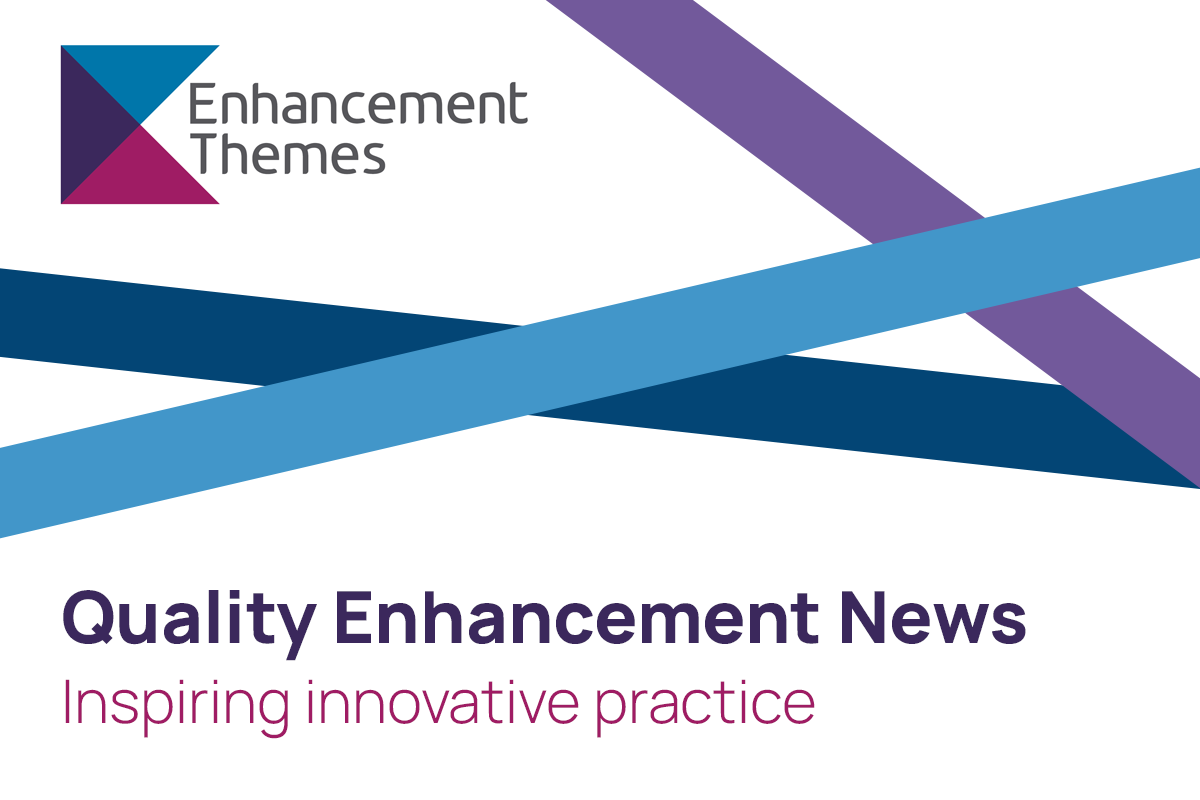 Our Main Areas of Work
We support the work of our partners through peer review, quality enhancement and the student learning experience.
We deliver the external quality review of institutions through an enhancement-led institutional review approach. This supports the maintenance of academic standards and enhances the quality of the student learning experience. We are currently developing a new method which will take place over two phases. Phase 1, which is in place for 2022-24, comprises two complementary components: Quality Enhancement and Standards Review, and Institutional Liaison Meetings. Phase 2 is intended for implementation from 2024.
We manage the Enhancement Themes, a multi-year programme of work that enables the sector to explore a specific area. We also coordinate Focus On projects to support the enhancement of policy and practice in the sector.
We regularly delivery major international enhancement conferences, as well as many other events. We commission and showcase work, so that the sector can learn from national and international practice.
Find out more
For more information about our work in Scotland, please visit the QAA Scotland web pages.