Developing quality assurance and enhancement arrangements for Scotland's Tertiary Sector for implementation in academic year 2024-25
QAA is delighted to be leading on two key areas of Scotland's Tertiary Quality Project (TQP). The TQP involves the development and delivery of a common approach to assuring and enhancing quality in Scotland's tertiary sector which will be implemented in academic year 2024-25.
External enhancement-led peer review - designing, planning and delivering a multi-year external peer review cycle for colleges and universities for implementation in academic year 2024-25. QAA will work closely with Education Scotland, drawing on their expertise of the college sector to ensure the new review method supports the needs of the college sector.
National thematic enhancement activity - designing and delivering an approach to national enhancement across Scotland's tertiary sector, drawing on the expertise of the College Development Network. This work is one of five workstreams initiated by SFC during phase 3 of the Tertiary Quality Project.
To support the two areas of the Tertiary Quality Project, QAA Scotland held two co-creation workshops at West Lothian College on 11 October 2023, which brought together more than 60 staff and students from across Scotland's colleges and universities.
Activity during the morning workshop focused firstly on developing the new review method, with delegates asked to work on an exercise which considered the key components of a cyclical external review method and a range of options which could be used to deliver each one. Delegates then moved on to discuss a short series of questions which explored the composition and skills of the review team. You can download copies of the exercises used during the workshop.
In the afternoon workshop, delegates working in groups were asked to complete a tabletop exercise. A number of 'wicked' problems (for example, learner transitions into a programme/course of study) were used as a framework to support colleagues to design an approach to delivering national enhancement activity. Each table was given a set of cards which set out design considerations and options for a number of the key components that QAA believes are essential to successfully deliver a national approach to enhancement. Participants were asked to discuss design considerations options, rejecting those they feel are not appropriate, and to present a final model that collectively captured each group's view.


QAA is currently analysing the data gathered at both workshops to support the development of a draft guide for the new review method and a series of proposed delivery models for the tertiary enhancement activity.  Further details will be available soon!
Find out more
You can explore each of these areas, and what you can expect from QAA Scotland, by following the links below.
Tertiary Enhancement Topic 2022-24
QAA is also one of a number of agency partners currently working on the delivery of SFC's first commission of a Tertiary Enhancement Topic. For academic year 2022-24, this project is considering: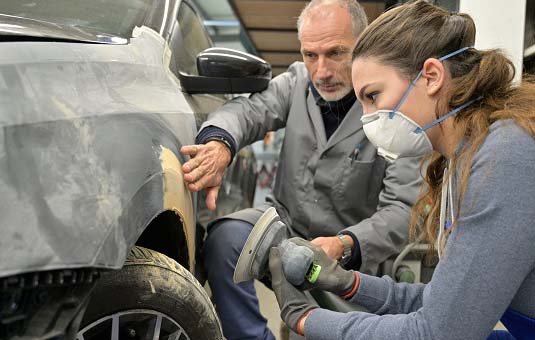 The future of learning and teaching: defining and delivering an effective and inclusive digital/blended offering