The QAA Scotland team develop and undertake quality assurance and enhancement activities to reflect the needs of higher education in Scotland. Click on a team member to find out more about their key activities and interests!
Director for Scotland Wales and Northern Ireland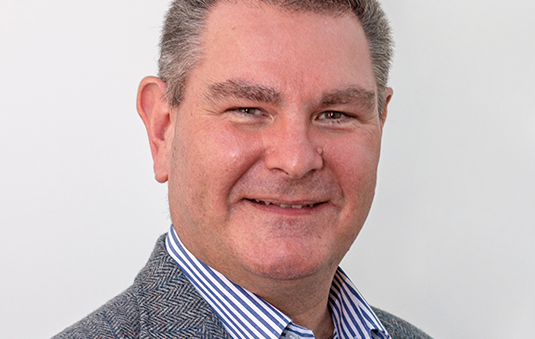 Alastair is QAA's Director for Scotland, Wales and Northern Ireland. He is also the lead for QAA's European engagement.
Before joining QAA in 2020, Alastair was Director of Quality Assurance at Healthcare Improvement Scotland, where he was responsible for quality assurance work in the NHS, and the regulation of independent healthcare. Previous to this, Alastair was the Chief Operating Officer and Director of Inspection for Education Scotland. In this role he was responsible for the independence, quality, delivery and future direction of all Education Scotland's scrutiny work, from nurseries to further education. Alastair joined HM Inspectorate of Education (HMIE) as an HM Inspector in 2000 after having worked in Community Learning and Development in both the local authority and voluntary sectors.
Alastair most enjoys learning about a new sector and making a real difference to the quality of higher education.
Quality Enhancement Managers
Debra is a Quality Enhancement Manager and is very excited to be leading QAA Scotland's work on the national Enhancement Theme, Resilient Learning Communities. Having joined QAA Scotland in 2013, Debra has extensive experience of Enhancement-led Institutional Review (ELIR) and related activity. Until 2020, Debra developed and led QAA Scotland's ELIR reviewer training and CPD and Focus On work.
Her previous experience includes both academic and professional services roles within higher education, leading on policy and practice in assessment and feedback, employability and work-related learning, as well as HR and training and development roles in the private sector. Debra is a graduate from the University of St Andrews (where she gained her honours degree and M.Phil) and an alumna of Emory University, Atlanta where she was a Bobby Jones Memorial Scholar. She has also completed qualifications with the Chartered Institute of Personnel and Development and gained her PG Certificate in Academic Practice with the University of Glasgow.
What she enjoys most about her work at QAA is working within such a creative and supportive environment, both within her team and with colleagues from across the sector, to discover what can be done in partnership to improve the student experience of higher education.
Laura is our newest Quality Enhancement Manager, supporting a wide range of activity at QAA Scotland including the development of the new Enhancement-led Institutional Review method, a review of the Scottish Concerns Scheme, and Enhancement Themes and Focus On activity.
Prior to joining QAA, Laura was Head of Academic Governance and Policy at Bath Spa University. In that role, she was responsible for providing strategic leadership in relation to academic governance and the academic policies, regulations and frameworks of the University. Responsible for policy for quality assurance and enhancement in relation to academic programmes, Laura managed internal procedures for the implementation of these policies and the requirements of external quality agencies. Her other previous roles include Deputy Head of Quality at Bath Spa University, Head of Strategic Policy at Qualifications Wales, and Assistant Registrar at Cranfield University.
Laura particularly enjoys learning from and working with the sector to enhance quality and standards and the student experience through a varied range of projects.
Pam is a Quality and Enhancement Manager at QAA Scotland. She is the QAA Scotland Liaison Officer for Heriot-Watt University, Robert Gordon University, University of Strathclyde, and the University of the West of Scotland. In addition, she is the liaison Officer for Northern Ireland.
In addition, she is the liaison Officer for Northern Ireland.
Before starting at QAA Scotland in 2016, Pam worked at the University of Stirling for 15 years in a variety of Strategic Planning, Governance and Quality roles. She completed a degree and PhD in Plant Science at the University of St Andrews before starting a career in University Administration.
Pam enjoys the varied work of QAA Scotland especially gaining a deeper knowledge and understanding of quality assurance and enhancement processes across the Scottish Higher Education sector.
Caroline supports our Enhancement-led Institutional Review (ELIR) work, managing review teams, supporting reviewer training and undertaking institutional liaison. She is also part of the team working on the delivery of our Enhancement Themes and is project lead on the design and delivery of our enhancement conferences.
Caroline's original subject discipline is manufacturing and mechanical engineering, working for a range of companies before moving into academia. She has considerable experience of the higher education sector having worked as a lecturer, programme leader, school director of student experience and in a faculty role with responsibilities for the management of quality and standards and enhancing the student experience. She is passionate about learning and teaching and supporting students succeed with their academic journeys.
Caroline also has a masters degree in executive coaching and mentoring and is a member of the Association of Executive Coaches (AoEC). She is proud to be a fellow of both the Institute of Engineering and Technology (IET) and Higher Education Academy (HEI).
What Caroline enjoys most about her work is the opportunities to work with a range of staff and students from across Scotland and beyond, and to learn more about and facilitate the sharing of effective practice in academic quality and standards, learning and teaching and supporting the wider student experience.
Quality Enhancement Specialists
Alison is a Quality Enhancement Specialist at QAA Scotland. She supports current Enhancement Theme and Focus On projects, and manages legacy resources from the Student Transitions Enhancement Theme. She also manages the Teaching Quality Forum and is QAA Scotland's representative on the Apprenticeships Approval Group.
The thing Alison enjoys most about working for QAA Scotland is the opportunity to meet staff and students from all the higher education institutions across Scotland, and to gain a deeper understanding of the needs of the sector as a whole.
Alison is also a musician and researcher who completed a PhD in music at the University of Glasgow in 2017. She is currently undertaking an MEd in Learning and Teaching in the Arts at the Royal Conservatoire of Scotland.
Amy joined QAA Scotland as a Quality Enhancement Specialist in January 2020. She supports the delivery of Enhancement Themes work, acting as a collaborative cluster liaison and leading sector-level activity on the digital divide and Focus On projects. Amy is responsible for QAA Scotland's current review and redesign of its resources and webpages.
Prior to starting at QAA Scotland, Amy worked in Academic Quality and Governance at the University of Stirling and the University of Stirling Students' Union. She also brings her experience as an international student, PGT and PGR student, and undergraduate tutor to bear on her work with QAA Scotland. Amy graduated from Denison University in Granville, Ohio in 2011 before completing a MLitt in Medieval Studies at the University of Aberdeen (2012) and a PhD in Late Medieval History at the University of St Andrews (2016).
Amy enjoys the opportunity to meet with and learn from staff and students across the Scottish higher education sector, ensuring that QAA Scotland's resources are practical, engaging, and relevant for institutional colleagues.
Clare is a Quality Enhancement Specialist at QAA Scotland. Clare is focused on supporting the Enhancement Themes work, particularly the Themes Leaders' Group and institutional contracting and reporting. Her other activities include supporting the Scottish Higher Education Enhancement Committee and ELIR thematic reporting.
Clare came to QAA Scotland with over 20 years of Scottish higher education experience in a role that covered all aspects of academic quality.
Having left full-time higher education after a PhD gained in 2000, Clare has continued her studies in other ways, using her spare time to gain practical health and fitness qualifications.
Clare enjoys her varied work at QAA Scotland, taking on a range of projects, making connections between different aspects of the Quality Enhancement Framework, and working with a broad range of stakeholders.
Lead Policy Officer for Nations and Europe
James is Lead Policy Officer for Nations and Europe, based in QAA's Glasgow office. His role is to support QAA as a UK-wide agency, with responsibility for stakeholder engagement in the devolved nations, and ensuring that QAA colleagues across the UK are kept aware of the policy differences in each UK nation.
James has had significant experience working across the higher education sector, having served as the sabbatical Vice President, then President of Glasgow University Students' Representative Council where he oversaw the development of a new Postgraduate Student Space, wrote a policy on student lecture recording, and successfully campaigned to protect the medical library.
After leaving the University, he worked as Policy Officer in the Learning and Teaching team at Universities Scotland where he helped shape a new government policy on financial support for postgraduate taught students. He joined QAA in 2015 as a Development Officer to support the work of the Enhancement Themes, before becoming Policy Officer.
Working at QAA gives James the opportunity to meet a diverse group of stakeholders, and James enjoys the variety of the work he does, whether it's writing presentations, managing meetings, or attending sector events.
Admin, resource and communication
QAA Scotland's ARC (Admin, Resource and Communications) team provide an essential support service to all colleagues. They are the first point of contact when communicating with QAA Scotland and everyone is met with a welcome and positive attitude.
The team, who work closely together, complete organisation and time management tasks whilst also ensuring a high level of performance is delivered to both the organisation and sector colleagues. Supporting the coordination of quality assurance and enhancement activities, including Enhancement-led Institutional Reviews (ELIR) and the planning and delivery of events, ARC also assist colleagues within the Nations & Europe Team.
The ARC team is led by Rose-Ann Healy, who is supported both by Laura White and Declan Gorman.