QAA Scotland's quarterly update showcases the latest developments in the enhancement-led approach to higher education - in Scotland and beyond.
November 2021 - What's included in this issue....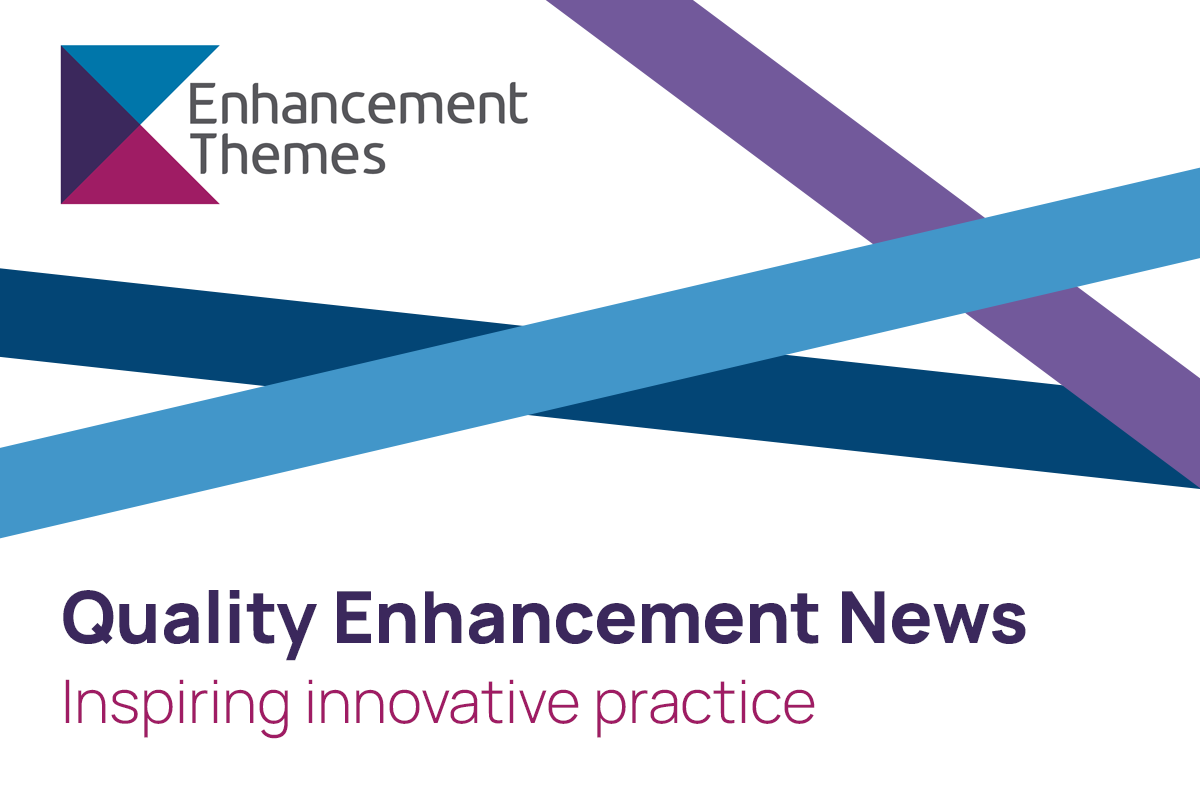 Continuing the Resilient Learning Communities Enhancement Theme

Moving into year 2 of Scotland's Enhancement Theme
Flexible and accessible projects survey
Student-led project update
Enhancement Conference 2022
Anti-Racist Curriculum year 1 resources
Theme evaluation update

Enhancement-led Institutional Reviews update
QAA Scotland Round-up

Alastair Delaney appointed Executive Director of Operations and Deputy Chief Executive of QAA
QAA Scotland playing key role in Scottish Funding Council (SFC) review
Sector learning from the pandemic report informing Scottish Government
Welcoming Ann Cotterill to QAA Scotland
Previous newsletters
Other QAA Newsletters
As well as our quarterly newsletter, QAA also offers exclusive newsletters for QAA Members and dedicated updates from QAA News and QAA Cymru.