QAA Scotland's quarterly update showcases the latest developments in the enhancement-led approach to higher education - in Scotland and beyond.
September 2021 - What's included in this issue....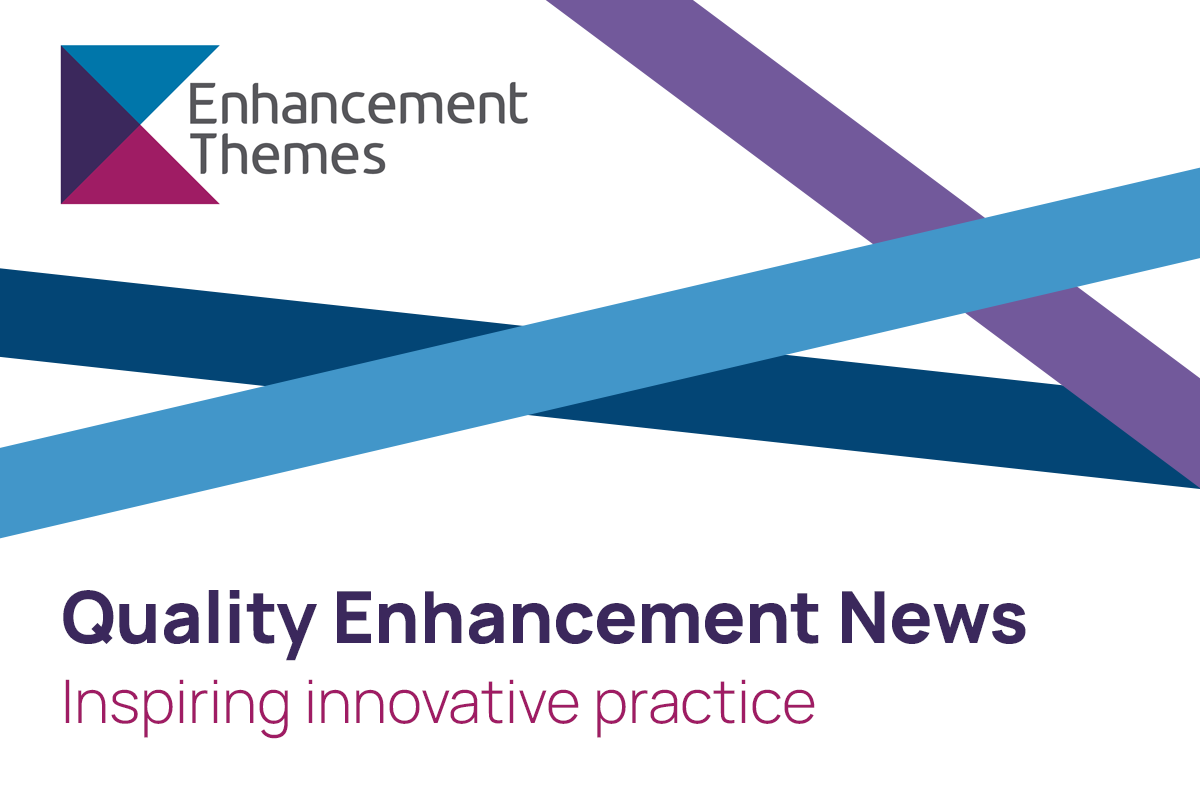 Continuing the Resilient Learning Communities Enhancement Theme
Evaluation of the Enhancement Themes
New Enhancement Theme Student Lead
Looking ahead to Year 2 of RLC
Introducing the Enhancement Themes video
Enhancement-led Institutional Reviews
QAA Scotland Round-up
New SHEEC Committee Chair appointed
Welcoming Ruth Burchell to QAAS
Evidence for Enhancement in Times Higher Education
Previous newsletters
Other QAA Newsletters
As well as our quarterly newsletter, QAA also offers exclusive newsletters for QAA Members and dedicated updates from QAA News and QAA Cymru.