As the UK's independent body safeguarding quality and standards in higher education, QAA works with sector agencies, government departments, regulators, politicians and academics with expertise in academic misconduct to protect academic integrity and prevent cheating and fraud.
Academic misconduct presents a threat to the world-class reputation of UK higher education. While we are concerned about all forms of cheating in higher education, we have a particular interest in essay mills, commercial entities that make money by encouraging students to cheat.
Academic Integrity Charter
QAA has developed an Academic Integrity Charter for UK higher education. It is intended to provide a baseline position upon which UK providers, as autonomous institutions, can build their own policies and practices to ensure that every student's qualification is genuine, verifiable and respected.
Since launching the Charter on 21 October 2020, almost 200 institutions have already signed up. The Charter demonstrates the sector's commitment to academic integrity, and helps us raise awareness of the impact of essay mills.
Publications
Campaigns
QAA campaigns to raise awareness and take action against threats to academic integrity arising from the use of essay mills, contract cheating and other forms of academic misconduct.
Campaigning for legislation
---
Since 2017, QAA has campaigned to criminalise essay mills in the UK. These unscrupulous outfits threaten the integrity of UK higher education and prey on vulnerable students. That's why we've worked in collaboration with sector partners to persuade UK governments to ban them. Our 2019 'Case for Legislation' document explains the importance of new laws to criminalise essay mills.
In 2021, the Westminster Government agreed to criminalise essay mills in its Skills and Post-16 Education Bill. Work is currently underway to extend these provisions to all four nations. Criminalisation is a significant step, but this is a complex issue and legislation alone will not defeat essay mills. That's why we're regularly producing new guidance for institutions to support them in taking action to protect academic integrity. You can read more about the next steps in our blog post.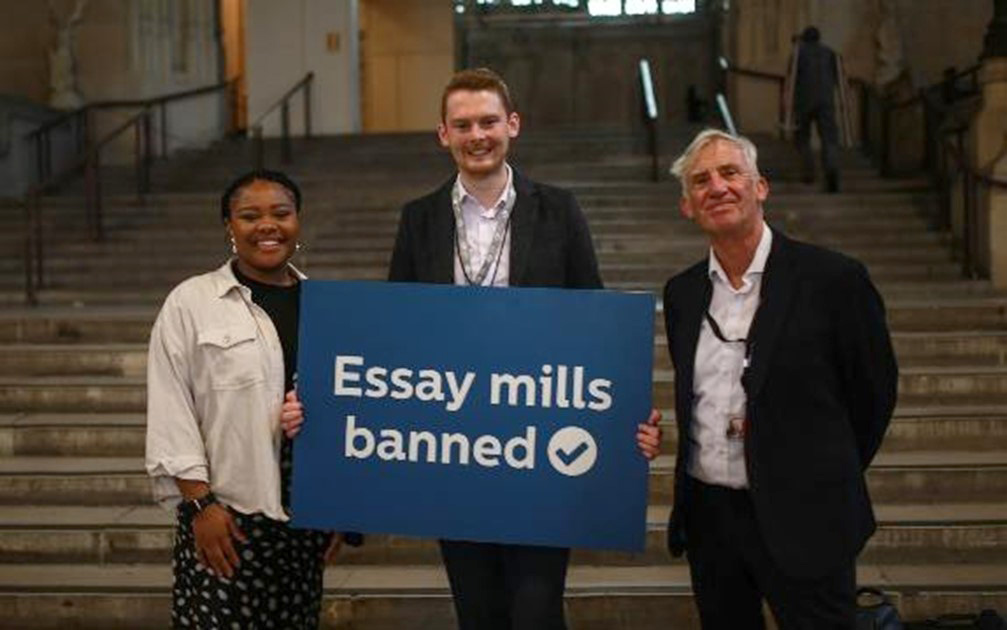 Working with partners
---
We work with partners across the UK higher education sector, and internationally, in taking action to reduce opportunities to cheat and improve detection.
ENQA Working Group on Academic Integrity
We chair a Europe-wide group of agencies producing guidance on preventing academic misconduct.
UK Academic Integrity Advisory Group
We host a UK-wide group of experts working to protect academic integrity.